Corrosion
Corrosion (containment) manufacturing costs for End Users is very expensive given current cladding technologies. Current cost break-outs:
Wire 13%

Gas 5%

Power 2%

Labour & Overhead 80%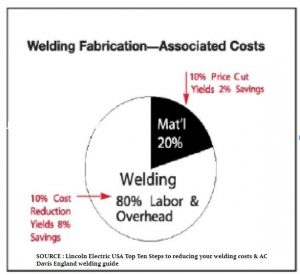 Our Underlying Technology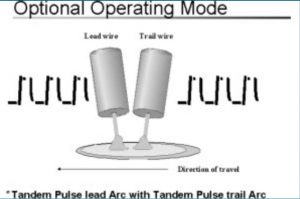 Market Forecast for Growth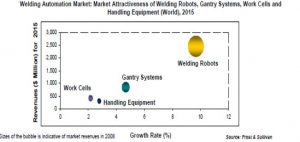 Significant Technical Achievements to Date
Fully automated high-speed robotic cladding trials using Inconel 82 (I82) & Inconel 52 (I52).

Speed in the excess of 37 to 45 inches-per-min.  Three times as faster as current leading systems.
Our Industry Challenges
Identifying a strong business partner in the metals industry.

Seed funding to equip an R&D Lab.

Leverage technology to engage investors.

Introductions to influence specific policymakers at different companies in the metals industry (Nuclear specific).